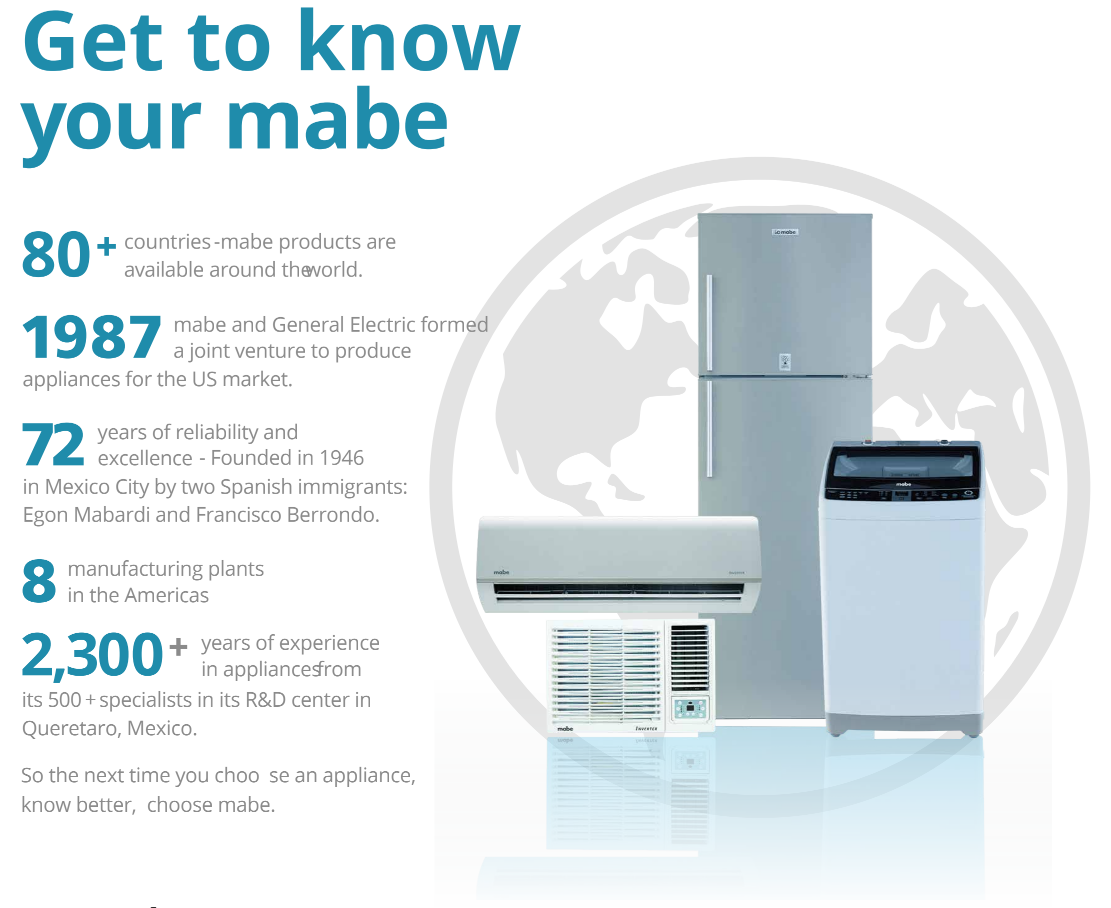 History of MABE
Like many leading global companies, mabeTM was founded more than 65 years ago in its founder's garage. Since then, mabeTM has had an impressive history of growth, quickly becoming the favorite brand in consumers' minds and the leader in the Americas.
A pioneer in the design and manufacturing of products focused on home solutions, mabeTM has contributed for many years to making life easier for millions of families around the world.
Since the beginning, mabe had a clear vision for growth, and today mabeTM is a global company selling products in more than 70 countries.
When mabeTM and GE formed their partnership in 1987, research and development of new technologies was considered an essential part of the pact. That is why, ever since then, mabeTM has had at its disposition one of the largest and most advanced technological development centers for appliances in the world.
Located in Mexico, this enables mabeTM to attend to the U.S market with the required product and service quality at a competitive cost.